Law firms hit the search engine jackpot. Organic traffic broke records and changed a few firms' thinking about digital marketing. But, in the end, law firms built it and clients came — in droves.
Organic traffic grew 36% for the Am Law 200. The growth is uneven — with 23% of law firms' websites suffering a decline in organic traffic.
Here's how the numbers break down and some of the standout firms: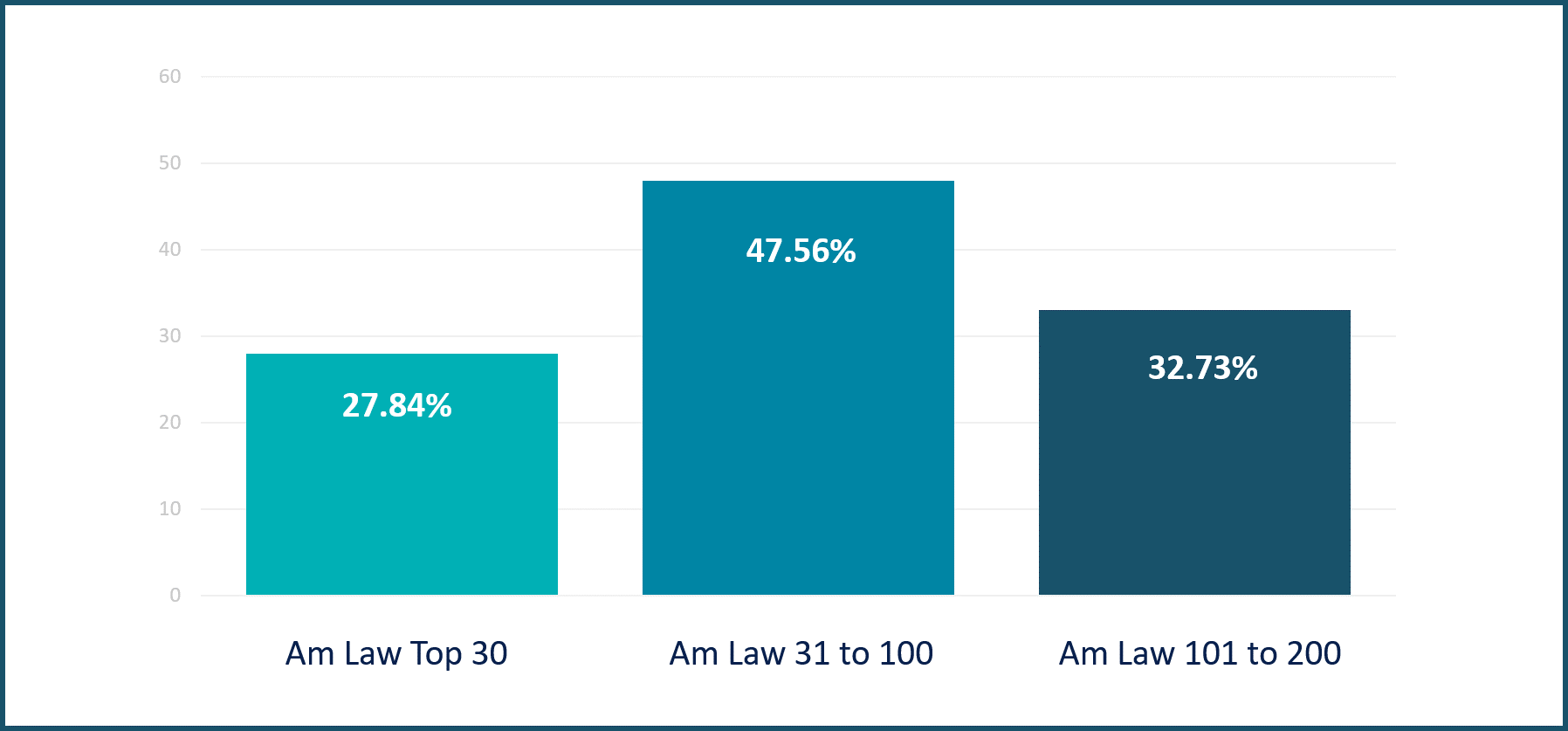 Some of the largest firms beating out the averages include:
Baker McKenzie

Gibson Dunn

Greenberg Traurig

Jones Day

King & Spalding

Latham & Watkins

Quinn Emanuel
The firms in the Am Law 31 to 100 beating out the typical firm include:
Alston & Bird

BakerHostetler

Faegre Drinker Biddle & Reath

Foley & Lardner

Fried, Frank, Harris, Shriver & Jacobson

Mintz

Perkins Coie

Pillsbury Winthrop Shaw Pittman

Sheppard, Mullin, Richter & Hampton

Troutman Pepper

Vinson & Elkins
In the Am Law 101 to 200 the firms beating the average include:
Bradley Arant Boult Cummings

Carlton Fields

Dickinson Wright

Dinsmore & Shohl

Munger, Tolles & Olson

Quarles & Brady

Wiley Rein
Here's What Visitors Were Looking For
The growth started as the pandemic crept into our world in March 2020. We measured organic traffic through last week. Top legal decision makers (and a few practicing attorneys) incorporated pandemic-induced searches for:
New insight
Industry-specific insights
Strategies for WFH
Plans for RTW
Vaccine plans and policies
Where litigation is headed
What's happening with M&A
Risks
Regulatory interpretations
What to expect
Local regulations
RFPs reached a fevered pitch during the pandemic. Clients report they met more new partners and associates than they have in years. These clients visited their law firms' websites to checkout bios and profiles.
The Perfect Storm for Increasing Engagement
Law firms now face the challenge of engaging these clients — getting them involved and starting the digital conversation. Your visitors are conversing with you through their actions. Engagement includes any kind of interaction, comments, likes, celebrations, sharing, downloads, and a host of other analog responses.
But this is the beginning, not the end. Boosting organic web traffic is foundational to digital and integrated marketing — no traffic, no clients. Digital engagement drives conversions — which means new business.
Stay tuned as we are evaluating digital engagement on a law firm-by-law firm basis. Send me an email if you want to know when it's ready for a sneak peek.
Engage well. Engage often.
MBR
The Mad Clientist
(Source: Semrush and law firms)
News and Events
BTI Client Service A-Team 2021:
Survey of Law Firm Client Service Performance
Order Today
BTI Litigation Outlook 2021:
The Pandemic-Led Market, Just Released
Order Today
BTI Market Outlook and Client Service Review 2021 Webinar
Watch Now