Fear makes you stronger, they say. If true — we owe the BTI Fearsome Foursome 2022 a debt of gratitude.
They stand out as the firms clients don't want to see on the other side — and for good reason. The fits and starts of the reopening — and the deluge of litigation — only magnifies their fearless nature as the unknowns grow.
Top legal decision makers point to 39 firms they don't want to see as opponents. The top reasons include:
Fearless Nature

These firms are bold. They feel the fear and uncertainty created by the unsteady reopening and instinctively dive in to sort things out — and move forward.
Uber Urgent

Like the best Electric Vehicles, they start with the power on at full force and accelerate into a case at breakneck speed.
Relentless

Giving up is not an option. The fearsome start out fully resourced and don't stop until they reach their goal.
Strategically Aggressive

Clients report settlements are harder to come by. This means more strategy, more defense, and an aggressive posture to prove your point. The Fearsome Foursome embrace the aggressive approach — making it more difficult for the other side.
The BTI Fearsome Foursome 2022
Of the 39 law firms clients don't want to litigate against — 4 standout. Congratulations to The BTI Fearsome Foursome of 2022 for their intense approach and fierce tactics in today's ever-evolving, complex, and changing litigation market.
Jones Day

Kirkland & Ellis

Quinn Emanuel Urquhart & Sullivan

Skadden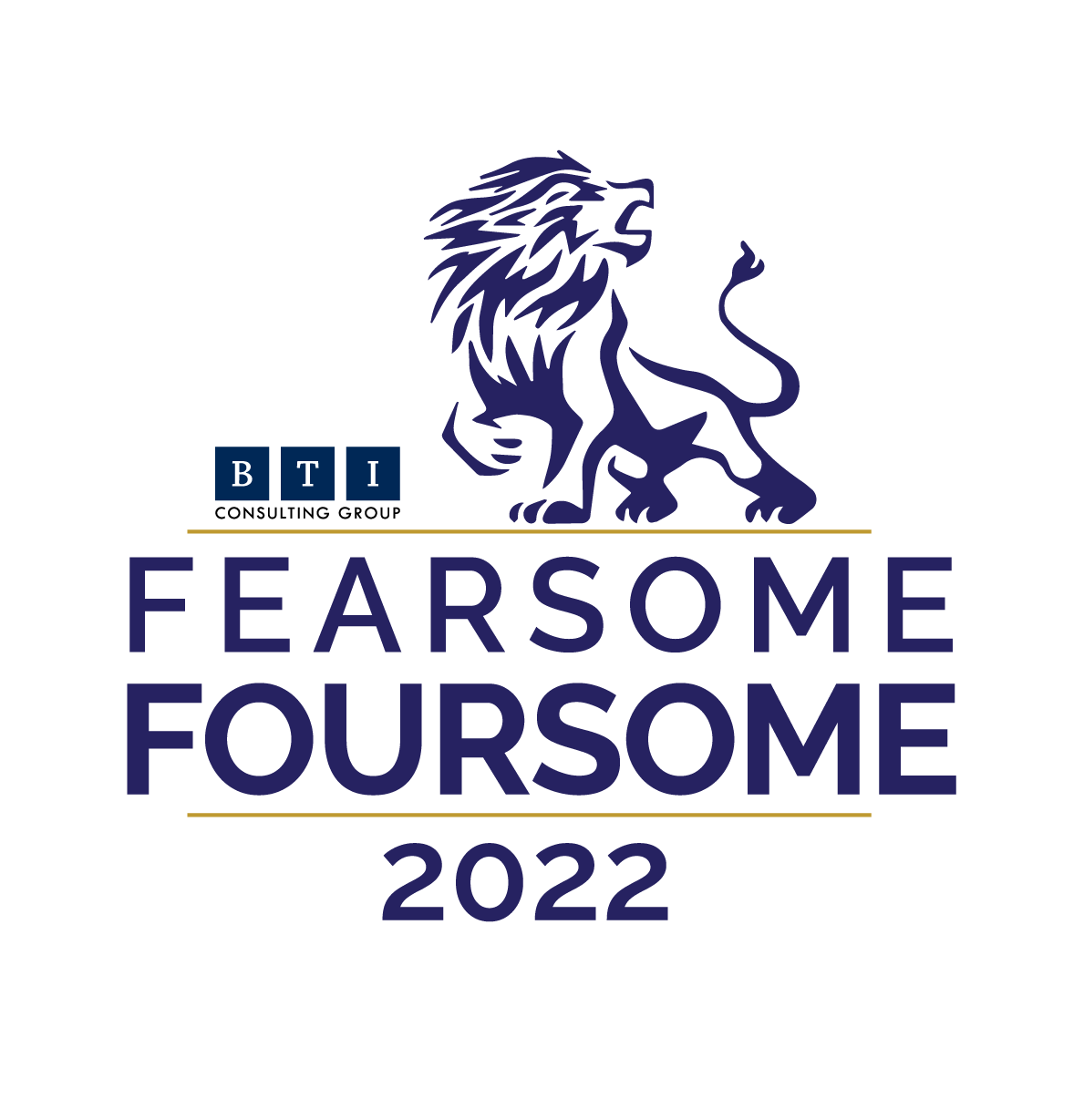 The BTI Awesome Opponents 2022
Another 12 law firms stand out in their own right as BTI Awesome Opponents. Top legal decision makers see these firms as formidable opponents they would rather not litigate against.
Arnold & Porter

Covington

Cravath, Swaine & Moore

Dechert

Dentons

Gibson Dunn

Latham & Watkins

Littler

Mintz

Paul Hastings

Pillsbury

Weil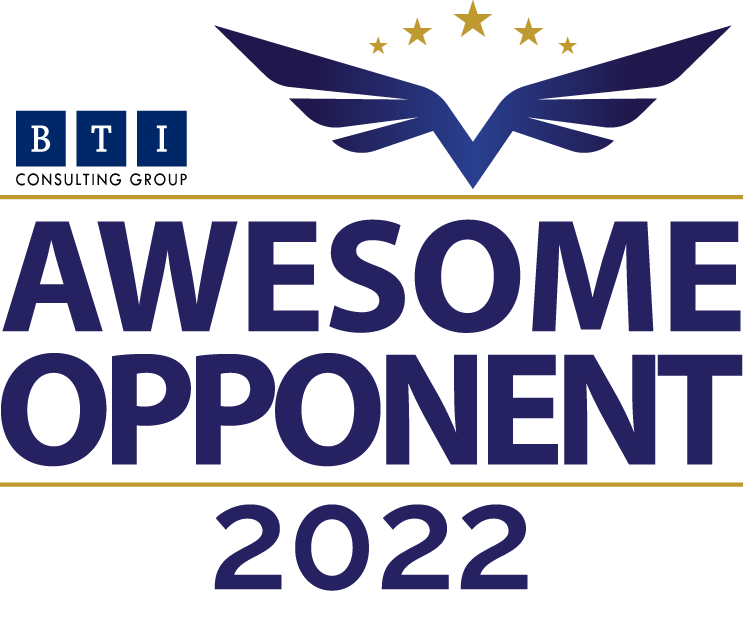 The BTI Intimidating Opponents 2022
Another 23 law firms make their intimidating footprint known. Clients would prefer not to see these firms as they engage in litigation:
Anderson Kill

BakerHostetler

Bernstein Litowitz Berger & Grossmann

Choate

Cleary Gottlieb

DLA Piper

Dowd Bennett

Duane Morris

Finnegan

Fox Rothschild

Goodwin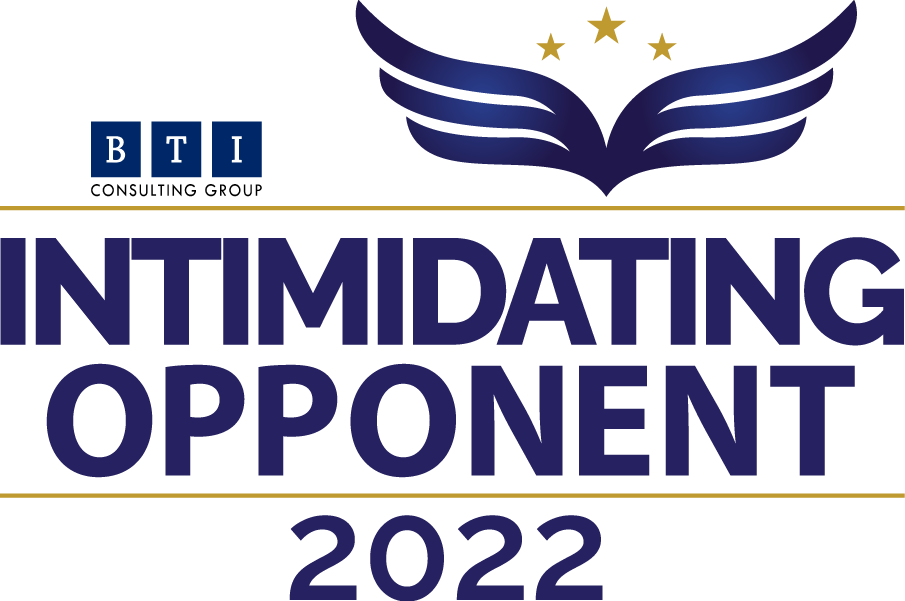 Goulston & Storrs

Hueston Hennigan

Jackson Lewis

Jackson Walker

Kenney & Sams

Manatt

Sidley

Slaughter and May

Susman Godfrey

Wachtell, Lipton, Rosen & Katz

Wilson Elser

Winston & Strawn
Being fearsome is more important than ever. The BTI Fearsome Foursome law firms make their opponents change strategies, revisit their approach, and start to impact the outcome before things even get started.
You can learn why being fearsome is more differentiating than ever in BTI's just-released BTI Litigation Outlook 2022: Post-Pandemic and Beyond. You can also see exactly where and how clients are spending their litigation dollars in 2022 for 8 segments and 18 industries. Order today.
MBR
The MAD Clientist
News and Events
New! BTI Litigation Outlook 2022:
Post-Pandemic and Beyond
Order Today
BTI M&A Outlook 2022:
A Whole New World of M&A
Order Today
BTI Client Service A-Team 2021:
Survey of Law Firm Client Service Performance
Order Today