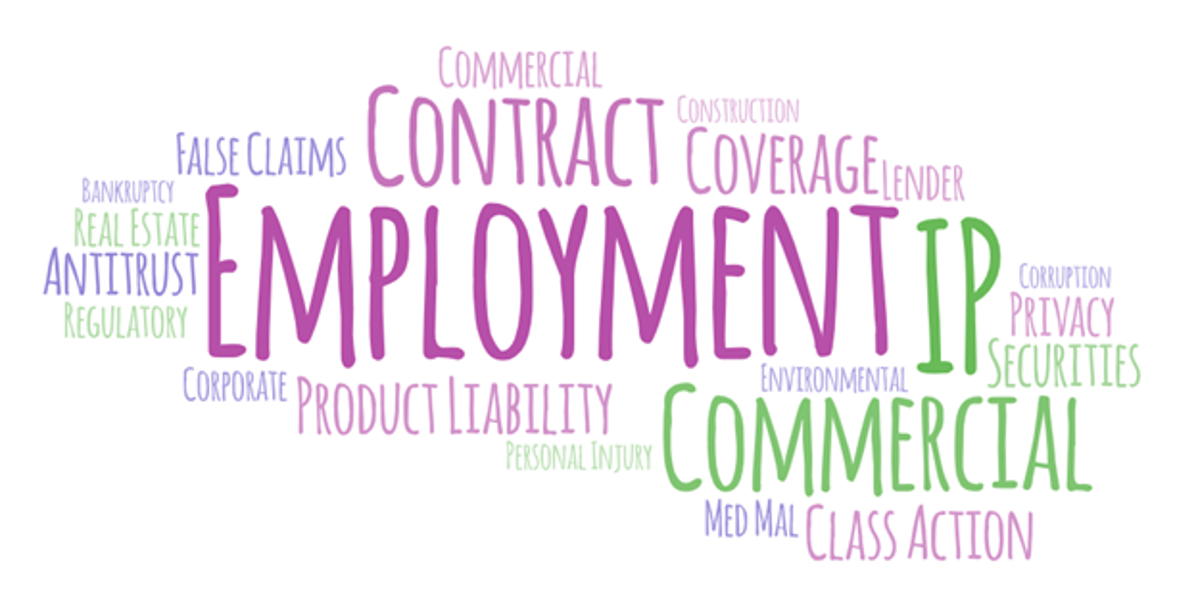 Clients have more competing litigation priorities than ever. Employment, IP, and Commercial stand out as client's top litigation concerns. Workforce related issues keep coming up from employees and regulatory agencies. IP is a top concern for the industries benefiting from the pandemic. IP clients have big cases pending or on the near-term horizon.
Commercial and contract litigation also rise to the top. Many matters delayed during the pandemic, impacted by volatile commodities, or supply chain issues are all kicking in.
Class actions remain a threat as clients are waiting for more to develop. False claims are gaining more client mindshare as is Real Estate litigation.
Clients are managing the risk of Privacy litigation through compliance and planning. This is likely understated as new data privacy regulations kick in state-by-state.
The top priorities may not get the top spending — but it does reveal what and how clients are thinking; an excellent starting place for a client conversation. You can learn which litigation segments are targeted for major increases in outside counsel spending — by practice and industry — in the newly released BTI Litigation Outlook 2022.
Best in the market ahead.
MBR
The Mad Clientist
Forwarded to you? Get your own copy every week! Subscribe below.
News and Events
New! BTI Litigation Outlook 2022:
Post-Pandemic and Beyond
Order Today
BTI M&A Outlook 2022:
A Whole New World of M&A
Order Today
BTI Client Service A-Team 2021:
Survey of Law Firm Client Service Performance
Order Today