I confess to loving all 26 letters in The Mad Clientist's ABCs of Client Service equally. This easy read of a book takes a short and lighthearted look at a deadly serious topic—improving client service to drive new business.
But I admit, I am especially partial to the letters F, Z, and K. You can learn so much about client service from just these three letters: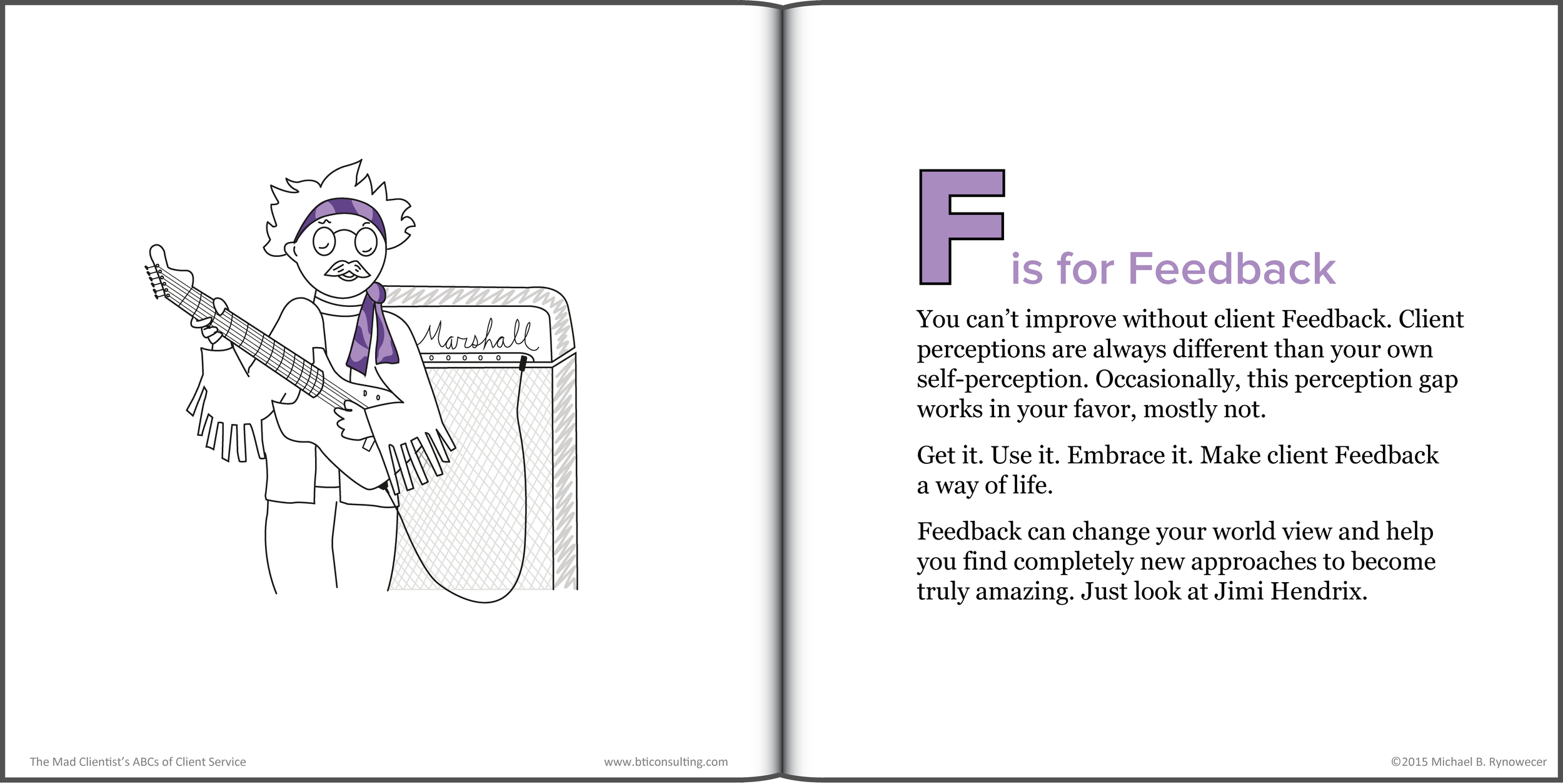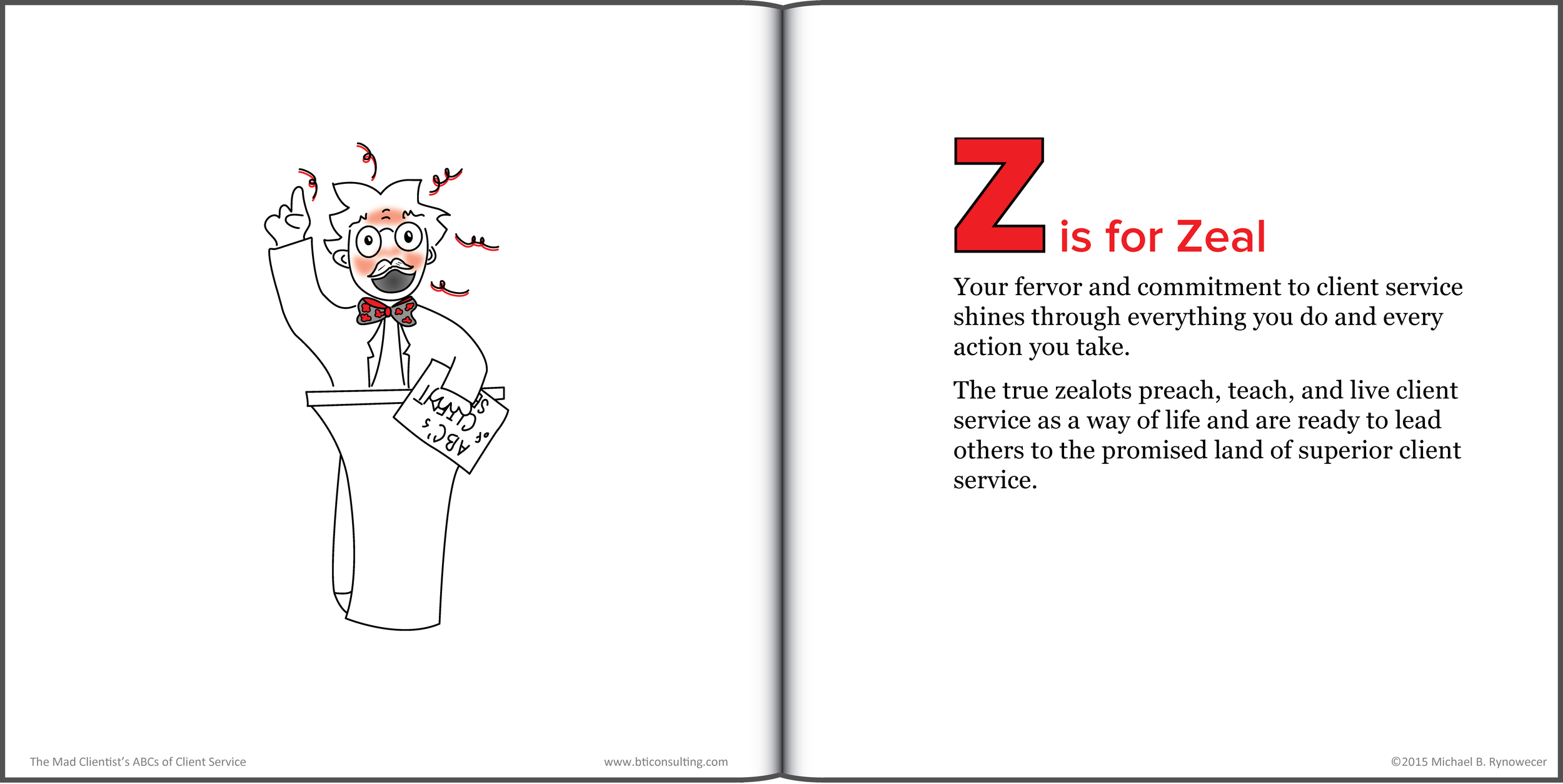 Spend just 26 minutes with the ABCs of Client Service and improve your client service immediately. My ABCs of Client Service opens your eyes to a whole new way of providing superior client service to each and every one of your clients—from the client perspective. And offers tactics to drive more business. Click here for more information—and to order your copy today.
MBR