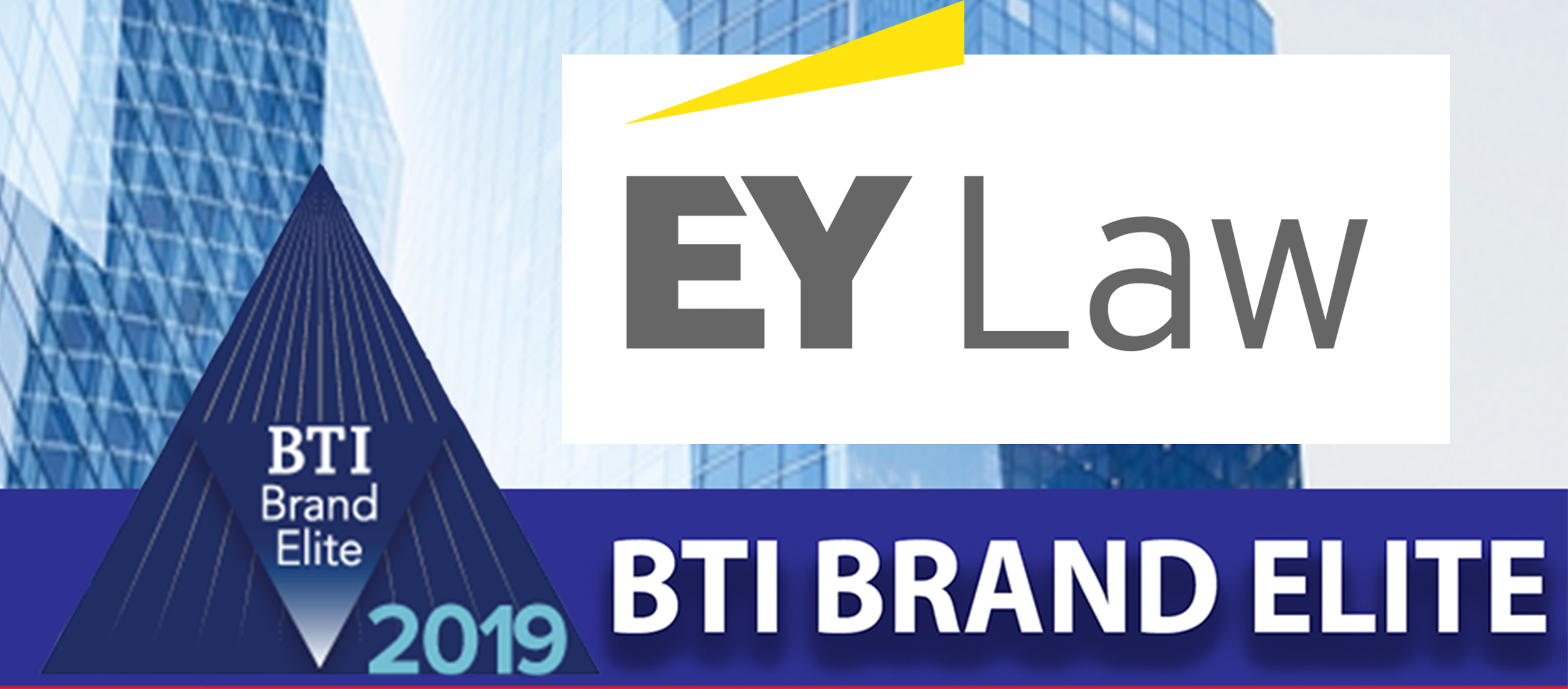 Another first—a milestone for the Big 4 as well as law firms. 694 top legal decision makers rank the EY Law brand number 138 out of the 650 legal providers serving large clients in the US. Deloitte also makes a noteworthy appearance and is ranked in the top 35%. What makes these results even more significant is the rankings are all based on unprompted, open-ended responses from corporate counsel. BTI's methodology does not probe on the names of specific legal providers and law firms cannot refer clients to be included in this research. Every law (or Big 4) firm earns its ranking on its own brand strength.
This ranking serves as another barometer of the Big 4 firms gaining traction in practicing law. EY Law's brand performance is driven by the firm's work with larger organizations—many of whom use EY Law outside the US. These clients don't see the name, or experience, with EY Law as new.
EY Law is hitting the driving attributes clients use to assess law firms. Corporate counsel recommend the firm to peers and keep EY Law on their short list. These top legal decision makers note EY Law for its continuing innovation, tech savvy, and its efforts to improve the client experience—one of the most influential brand attributes. The only attribute the firm has yet to establish itself is as a bet-the-company firm.
The Big 4 joining the ranks of best-branded law firms is only one of many changes in brand and client perception of law firms—all of which drive clients' decisions to hire one law firm over another. You can see the other changes in the 9 key attributes driving law firms brands and hirability here:
Fewer Premium Worthy Law Firms
Clients' Short Lists Get Longer
Fewer Bet-the-Company Law Firms
Clients See Fewer Movers and Shakers
Clients Say Tech Savvy Harder to Find
More Law Firms Making Changes to Deliver More Value
Clients See a Few Firms as Long-Term Leaders
More Law Firms Earning Client Recommendations
Fewer Firms Improving the Client Experience
You can learn more about these insights and detailed changes in your firm's brand in the newly released BTI Brand Elite 2019: Client Perceptions of the Best-Branded Law Firms, available for purchase now.