BTI Most Recommended Law Firms 2021
The 140 Law Firms GCs Recommended Most
Client recommendations sit at the epicenter of law firm hiring and recurring business. Virtually every top legal decision maker looks to peer recommendations when first thinking of hiring a new law firm. Fully 64% of these decision makers will hire the first firm recommended — even if this firm is recommended just once — hence the power of the unprompted recommendation.
To download your complimentary copy of the report, please select download below.
has been added to your cart!
have been added to your cart!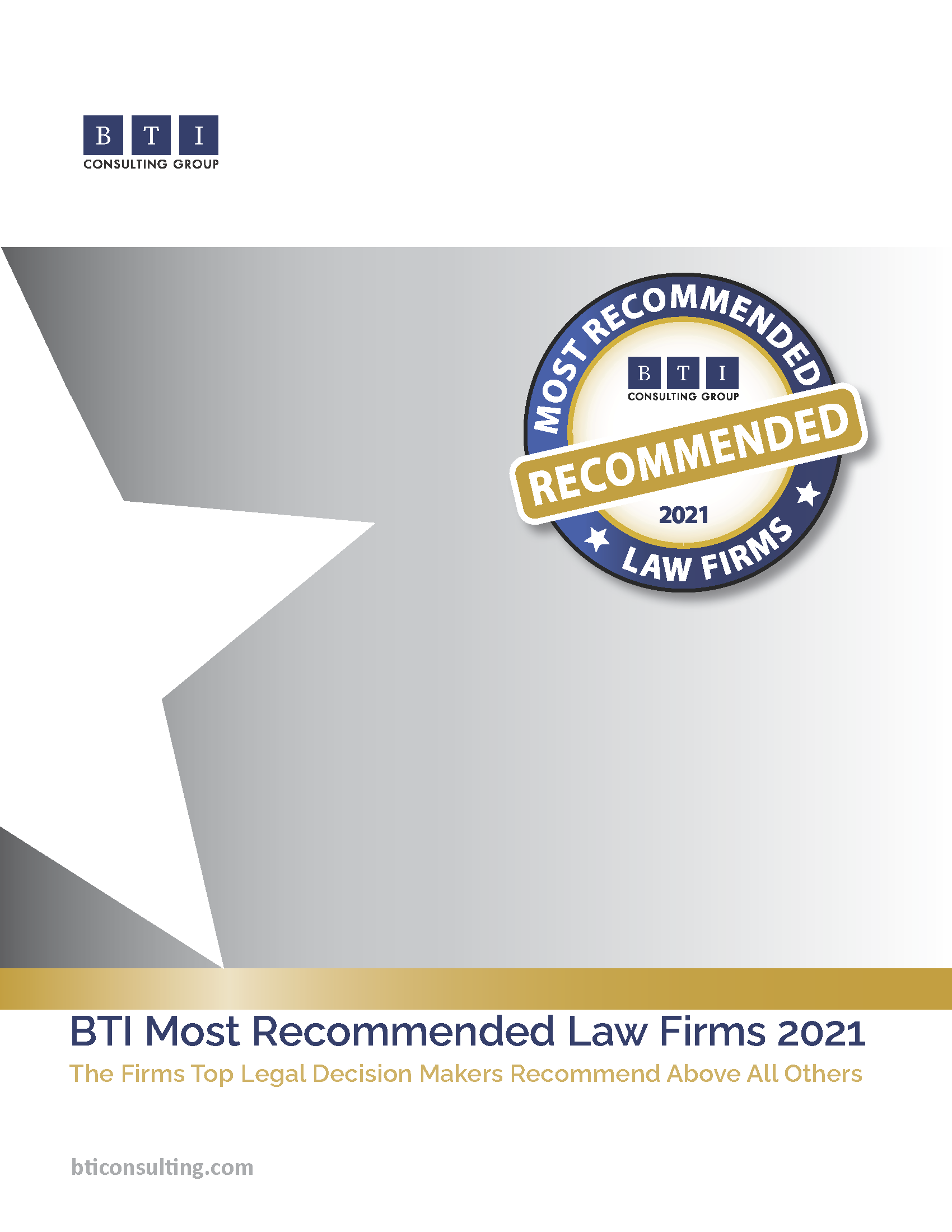 The Law Firms Top Legal Decision Makers Recommend Above All Others
The peer-to-peer recommendation is serious business. Every recommendation is a personal statement about the type of provider — the commitment, service, quality, and demeanor — you are willing to entrust to a peer — from whom they would expect the same.
"Which law firm do you recommend to your peers?"
Based on more than 350 in-depth interviews with top legal decision makers conducted between April 3, 2020 — June 17, 2021.
Superior client service is consistently the leading driver of law firm recommendations by General Counsel and accounts for nearly 4 times more recommendations (75%) than any other single factor.
BTI's Most Recommended Law Firms by General Counsel
To see the full list of law firms most recommended — download the full BTI Most Recommended Law Firms report today.
has been added to your cart!
have been added to your cart!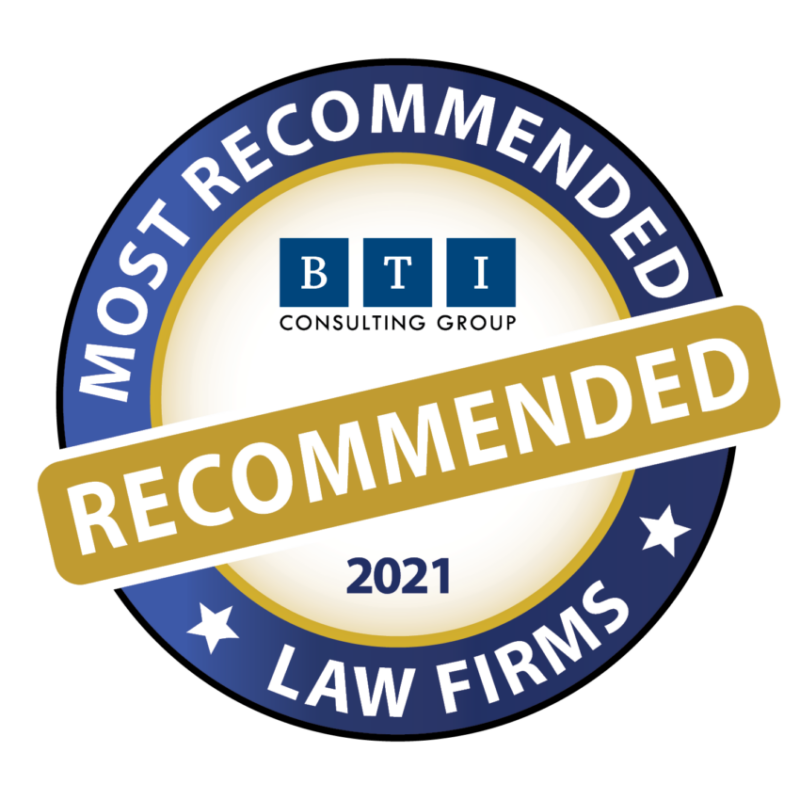 No law firm submissions, self-referrals, firm referrals, suggestions, or payments are accepted for inclusion.
All interviews with top legal decision makers are confidential and anonymous, by company and person.
Probed more than 350 top legal decision makers at large organizations with $700 million or more in revenue.
The BTI Most Recommended 2021 draws solely on in-depth, telephone-based interviews as part of BTI's ongoing Annual Survey of General Counsel, now in its 20th year.
BTI is the sole sponsor of this research. BTI funds the research and controls the editorial content.
Questions? Comments?
To learn more about our annual, top downloaded publication— BTI's Most Recommended Law Firms and to request information about our independent research methodology, please contact us today. We look forward to hearing from you.